Are you someone who is looking out for a partner who can listen to everything you are saying? Are you someone who is not ready to commit to any relationship in real life? If your answer is yes to the above query, look for an online dating portal like EliteSingles.com.
Right now, online dating is booming on the internet, and people are happily enjoying the use of online dating because they can easily meet people across the globe. If you are confused about which portal to choose, EliteSingles is the ultimate option you can have.
Some people still have no clue about EliteSingles and feel like this is just an ordinary portal where you just need to make up the profile to benefit the developers. But this is not the scenario with EliteSingles.com because it is the best application developed for all the single people out there who are looking for someone who can listen to them. Here we are sharing the detailed review of ELITESINGLES for better understanding. So that next time there will be no such question in your mind. You can easily browse through the profiles to find the love of your life and start out with them.
What is EliteSingles.com?
EliteSingles.com is an online dating portal that is developed for people across the globe. It doesn't matter which region of the country or world you belong to. This portal is easily accessible and you can easily browse through the profiles available. For people who are introverted and feel like there is no one who can be a part of their lives. This portal caters to their needs as well. It is totally up to you which information you want to share with the other person and through which medium.
Some people are not comfortable with voice chat or messaging, and they believe that they must have encountered people in real life. If you also fit into the same category of people, there is a video call option available, and that too can happen with the consent of both parties. Therefore, with the individual you are chatting with, make sure you ask them to make the video call and then only engage in the same conversation.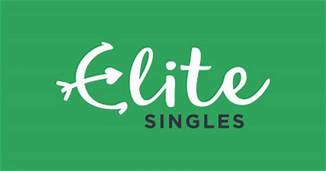 Moreover, this portal is very easy to use and comes with an extraordinary interface. The extraordinary interface does not only help you to browse the profile seamlessly but also helps you to learn about the person. A person has built up their profile with all their personal details so that the other person having an interest in their profile can simply browse through it and know whether the person is a genuine one to approach or not.
The benefits of using EliteSingles.com:
When you are using EliteSingles.com as an online dating portal, there are some additional benefits also available. These benefits are:-
Browse through the profile by sitting at your place:
There will be no need for you to visit any particular destination to get details about the individual. First of all, all you need to do is get a device compatible with the EliteSingles.com portal so that you can simply browse through the profile easily. It doesn't matter whether you are traveling or sitting in your office, you can simply have access to the profiles and start browsing through them. There are no restrictions imposed on the location where you are accessing the portal.
The Portal offers a free login option: EliteSingles.com Review
If you feel like creating a profile option will be troublesome and can eat up all your money, this is just a thought you are having. This portal offers the option of creating a profile for free. Enter your email address and accept the terms and conditions of the portal for easy access. Make sure you are accepting all the terms and conditions because if these are not accepted, the portal will not allow you to be on it for a longer duration.
All your details are safe:
Only your profile picture will be visible to other profiles, and apart from that, no one can peep into your privacy at all. Until and unless you allow them to browse your profile, they will not get even the slightest information about it. The best part is you can set up privacy according to your convenience. If you are someone who does not want to share much detail with your profile person, then you can simply set up the profile and put on the privacy accordingly.
EliteSingles.com Review - Meet people across the globe:
If you are someone who loves to encounter random people and want to know about the culture of random people across the globe, this portal will give you the opportunity to communicate with them. This portal comes up with an option where you can simply put out the filter and browse through the profile of the particular region. For example, if you are in the North region and you want to have an encounter with a girl from the West region, the option is there for you. You can simply put out the filters and have access to the profiles available.
RELATED ARTICLE: Eharmony.com
Note:-
When you are browsing through the portal and it happens that the profile is behaving unknowingly with you or not respecting your privacy, report it to the higher authorities immediately. The higher authorities never believe in tolerating any sort of nuisance and disturbance to profiles. They will simply look into the matter and remove the profile forever so that the same table will not happen with anyone. Make sure to keep the portal safe and secure for everyone, and try to respect all the policies as well.
This portal comes up with the best facilities for all the users out there, and they can simply browse through the profiles of new people. All you need to do is just make up the profile and fill out all the details. After filling out all the details, you are all set to browse through the profile.