Amolatina Success Stories "I never expected to even find anyone compatible let alone meet my husband," former Christian Connection member Johanna told us. She's not the only one. Seeing photos of happy couples who met on Christian Connection can seem a world away from the waves and awkward first messages on dating sites.
Taking a chance on online dating can feel like a big step – new people, potential connections but lots of uncertainty, too. It's understandable that signing up might mean putting aside doubts or managing expectations. Read some of the experiences couples who met on Christian Connection had before they started out here, starting with Johanna, whose story took a surprising turn – and much quicker than she expected!
Johanna and William Getting Married
"My husband and I met on Christian Connection when I signed up after my family suggested I join," she told us. "We met within about 24 hours of each signing up for the site and then exchanged numbers and a year later we were married!" she said.  Johanna married William, but she is honest about her doubts: "I was very sceptical about dating websites."
Roz hadn't joined CC with high hopes: "I was extremely sceptical about the whole idea, and it took my brother two months to persuade me to go onto the site. I logged onto the free trial in February, and contacted Andy – we emailed lots, then met up, and started seeing each other regularly after that. Andy proposed to me in August and we married a year later. I still can't believe we met in this way, and so quickly – God was definitely teaching me a lesson after all I had said about internet dating!"
For Dominika, who got in touch to let us know she was engaged, taking a chance on internet dating was a cautious decision: "I was initially really apprehensive About Online Dating as it felt very impersonal hence only purchased membership for a month. My thinking was that if God wants me to find a partner he'll ensure he finds me quickly. It was few days into my membership when I was moaning to my friend about the fact that no-one seems to be living locally to me when suddenly I got a message from Kevin."
Seasons of life
"Both of us would like to encourage anyone who is apprehensive about joining to take a deep breath and join. We too felt apprehensive about taking the plunge: Were we too old? Too young? Would anyone talk to us divorcees? Were we Christian enough? What would our friends think?! Despite these concerns, we signed up and found much happiness with each other," said Andrew and Trudy, who married after meeting on CC.
Melanie and Ray on their wedding day
Dave and Rachel met on Christian Connection, though neither expected their memberships to lead to anything significant: "We both joined CC hoping to dip a toe in the water. Initially we just thought of it as a good way to meet some great new Christian people and simply have some fun. Little did we know that eventually we would find the person we would marry!"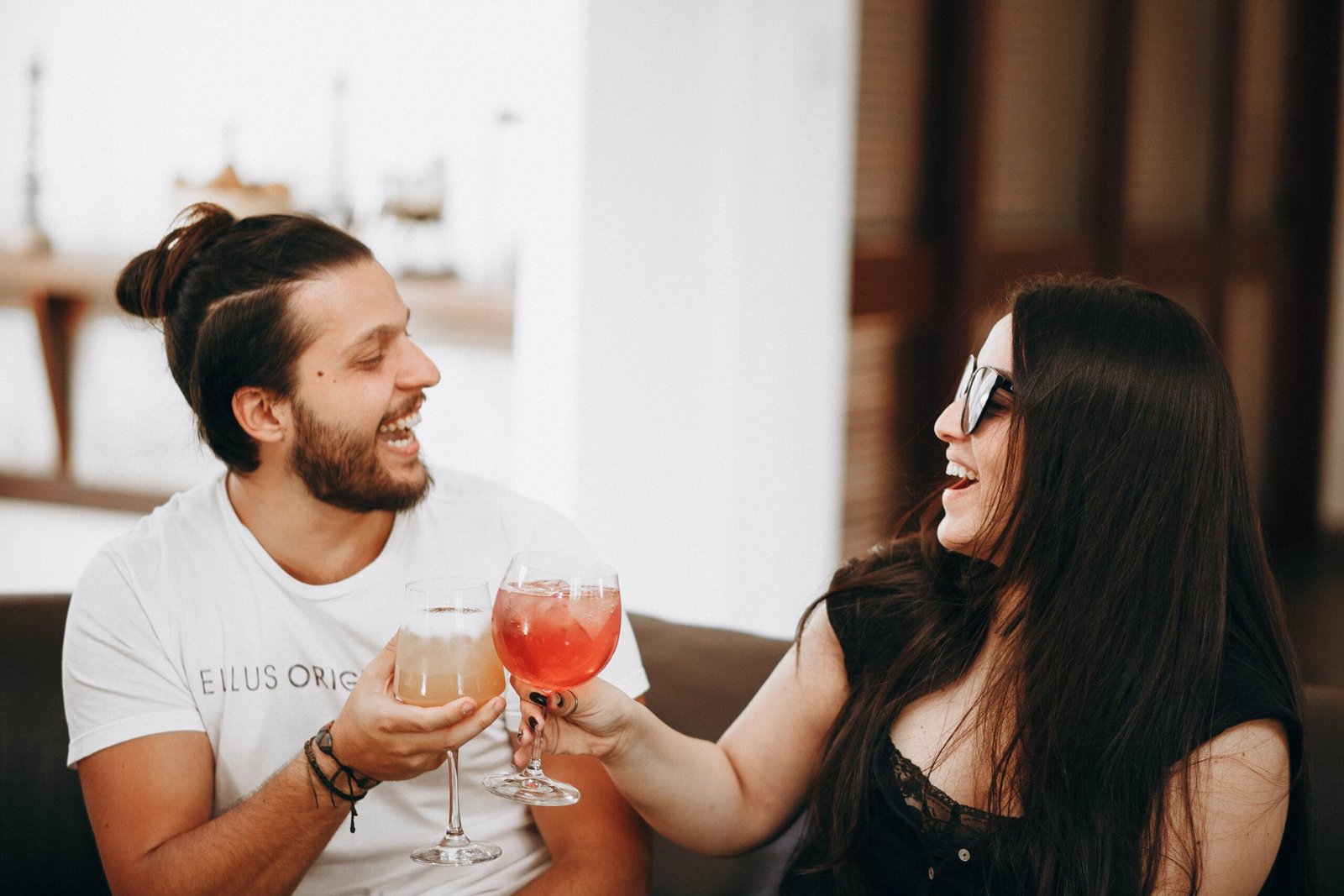 Melanie didn't have high hopes, for different reasons. "When I first used Christian Connection a few years ago I was sceptical to say the least. I saw the photos of married couples and thought it was a clever little bit of marketing. People don't fall in love online, right? That's what I thought until I met Ray," said Melanie, when she sent their wedding pictures.
Jolita, who married Colin after they met on CC, hadn't been keen to join: "Neither of us had any hopes to meet each other online (especially I was very negative and reluctant to do online dating). Two years ago, just a day before my subscription expired, Colin messaged."
Honesty About Uncertainty – Amolatina Success Stories
 "I was doubtful when I decided to try online dating. Doubtful that I would meet a Godly Christian woman and doubtful that I would find someone who I am compatible with. After a couple of false starts I met my Amy," said Daniel, letting us know about their engagement.
Emily was also unsure. "I was very tentative about trying online dating. At first but I met a few non-weird people. Who had tried it and I thought, "Well if they think it's OK I'll give it a go." She married Jon after they met on CC.
Jonathan hadn't expected to meet anyone special when joined CC: "Sam and I were both cynical about internet dating. We had both been members previously but had not connected with anyone. We had each decided we would give it one last try… when a simple wave developed into a message which developed into a first date which developed into love!" They got married in 2012.
Embracing The Positives – Amolatina Success Stories
Katie got in touch to let us know she'd met someone: "I've very much enjoyed dating after 10 years since. Any kind of relationship. It is a great blessing and has very much surprised me. As I have been very scathing regarding internet dating in the past!!!"
RELATED ARTICLE: Amo latino – Should You Stay Friends After Dating?
Ini, who married Matt in 2013, hadn't been sure about joining CC: "'I'm so glad I swallow my pride and gave Christian Connection a go! I just think of how much I would have missed out. On in knowing Matt if I'd never take the 'plunge'!"
Ian joined CC without high hopes: "Coming up to 50 years of age. I felt I was destined to be left on the shelf for the rest of my days. I join Christian Connection, having previously tried. A couple of other sites, but not really expecting much. How wrong I was!" He's now married to Mary.